Douglas M. Duritza, C.P.A.

Yvonne Lowe, C.P.A.

F. Jay Glassheim

Jacqueline Yursha, C.P.A.

__________________________


We are a full service accounting firm located in central New Jersey. Our client base is mostly in Southern Monmouth and Northern Ocean Counties, with a concentration in small to midsize companies and physicians' groups. 

Our Services Include:

        •Tax Management Services                     •Forensic and Litigation Support


•Accounting Services and Tax Prep         •Entity Selection and Restructuring

•Estate and Trust Planning                      •Financial Projections and Forecasts

•Financial and Retirement Planning        •Mergers, Acquisitions, and Sales

•IRS Representation                                •Quick Books Accounting Assistance  
          •Bookkeeping/Write-up​                         •Payroll Services                                      


 1600 Highway #34, Wall....  PO Box 1228, Wall, NJ 07719

Phone: (732) 280-9060... Fax: (732) 280 -7162...    ylowe@wbandl.com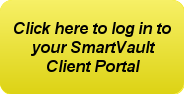 To all our Clients:

  We wanted to inform you that in this age of misinformation on the internet, including social media sites , such as Facebook, Twitter, etc. there has been a rath of misguided anger towards our firm. Please understand that we take all legitimate criticism seriously and will always work to ensure that your concerns are addressed. We know who we are, and we will always place your needs first above anything else. We always will be knowledgeable, professional, and competitively priced. 

Please fell free to contact us to answer any questions you may have on this or any other matter.

Very Truly,

Warner Duritza Lowe & Glassheim